MOVEMENT IS LIFE!
Seniors deserve to live at home safer and longer. Attune's exercise programs and educational workshops help seniors stay strong and make caregiving easier.
"Attune improves daily life"
Exercise Essentials Video Series
Age Well. Live Strong.
The Exercise Essentials Video Series helps keep you strong and independent through a series of exercises that are easy to follow, simple, effective and FUN! Designed by a Physiotherapist and an Occupational Therapist, this video series keeps you moving. You'll begin to notice that every day tasks become a little easier as you gain strength and energy with these exercises. Attune helps seniors like you stay fit, healthy and in control of life as you Age Well and Live Strong.

Specifically created for seniors to help:
Build and Maintain Strength
Increase Balance
Improve Cardiovascular Ability
Gain Flexibility
Now available to stream online!

Since 1991 Anita and Jim Salituri have devoted their careers to helping others overcome obstacles and limitations throughout their lives in the field of Rehabilitation Medicine.
As owners and founders of Attune Aging Strategies & Solutions Inc, their over 25 years of clinical experience and respect for older generations has led them to develop successful training programs, exercise products and educational sessions.
Anita has always worked with older adults, and they have a very special place in her heart. She has developed her skills as an Occupational Therapist, Clinical Consultant and Educator and has created and delivered training workshops to health care staff across Ontario. Anita understands the challenges faced by seniors and caregivers and is determined to make a difference in their lives.
Jim has refined and expanded his clinical skills as an Orthopaedic and Sports Medicine Physiotherapist. He has helped people manage their injuries and conditions throughout the lifespan, from newborns to older adults in their nineties. Jim enjoys his role as a Clinical Educator whether it be on a 1:1 basis or in a group session.
Together Anita and Jim hope to see aging-in-place become possible for many more seniors.
Attune recognizes that getting older isn't always easy, but they know there are things that can be done to make the "golden years" as independent and enjoyable as possible.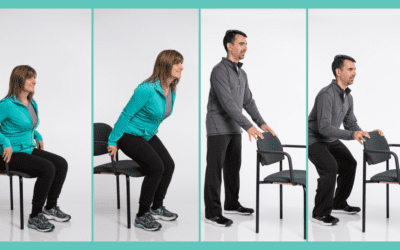 Want to exercise but aren't sure where to start? Attune's Full Body Workout Series is a great place to get started! We've assembled a series of chair and standing exercises taken from our Exercise Essentials Program for Seniors. The Full Body Workout Series includes...
read more
Free Workout
Attune has created a Full Body Workout to get you started with an exercise routine right now.
Submit your email address to get your Free Download sent to your inbox.
Get in Touch!
We would love to hear from you.
Attune Aging Strategies and Solutions
243 McCraney Street West
Oakville, Ontario (905) 849-8882
info@attuneaging.com