Caregiver Education Solutions
Learn how to take the best care of the seniors in your life with Attune's workshops and educational sessions. Our classes empower participants with practical knowledge to enhance their caregiving skills and meet the needs of older seniors in a competent, safe and effective manner. Attune's interactive training workshops and educational sessions are evidence-based and reinforce best practice principles. All workshops are part of the Advanced Caregiving series, see below for more information. Sign up today and improve a seniors life!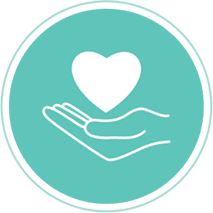 Advanced Caregiving Series
Attune provides classes and workshops to improve caregiving skills from the perspective of a Physiotherapist and Occupational Therapist with over 25 years of experience in the field. This allows our courses to delve deeper into topics and provide practical, useful information on areas such as Exercise, Safe Patient Handling & Injury Prevention, enhancing performance of daily tasks, assistive devices, home modifications, and mobility aids/wheelchairs. Our courses are interactive, engaging and practical so you can practice your new skills and knowledge right away.
Educational Presentation Topics:
Back Health – You and Your Spine
Arthritis – Prevention & Management
Exercise Essentials – 10 Tips for Exercising Safely
What You Should Know to Prevent Falls
Communicating Effectively with Someone with Dementia
Training Workshop Topics:
Safe Patient Handling & Injury Prevention – Level 1 (Bed Mobility & Transfers)
Safe Patient Handling – Level 2 (Bed Mobility & Transfers)
Safe Patient Handing – Level 3 (Re-Positioning, Lifts & Slings)
Walking 101 – Ambulation, Balance & Mobility Devices
Wheelchairs 101 – Positioning & Mobility
Intro to Exercising with Seniors
Training sessions can be customized to meet the specific needs of your staff or organization. To request a speaker or staff training, please fill out the form below.
Upcoming Workshops And Presentations